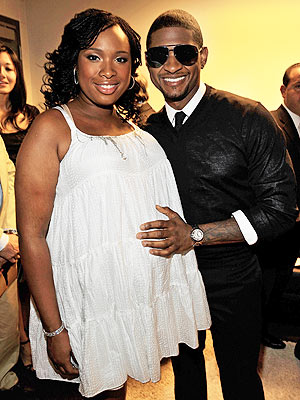 No it's not me.
It's Jennifer Hudson!
She looked so beautiful at the Micheal Jackson memorial service and I noticed that her stomach was huge!
I remember watching American Idol and thinking she was the best person on the show. Good luck to her and her husband to be. After everything she's been through a birth like this is a gift.